Digital X-Rays in Morgan Hill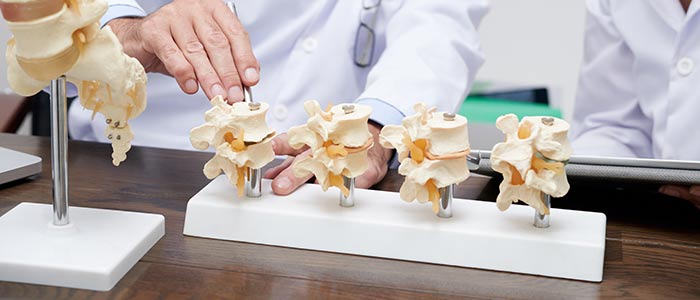 What Are Digital X-Rays?
Lacerda Chiropractic Inc. offers digital x-rays in Morgan Hill that are state-of-the-art and the standard in health care today. Digital X-rays are extremely vital and provide many benefits outside of diagnosis as well. The benefits include much-improved health and safety for the patient, reduced radiation exposure, high accuracy, high-quality images and they're also eco-friendly.
---
How Do Digital X-Rays Work?
Digital X-rays allow doctors to visualize what can be the root cause of a patient's condition. They also help doctors visualize broken bones, dislocations, some tumor processes, and bony misalignments (Subluxations). When compared to traditional X-rays, the accuracy is unparalleled measuring in millimeters and tenths of a degree. They also produce lower levels of radiation and ensure overall patient health and safety.
---
Who Benefits from Digital X-Rays?
Patients with:
Bone loss and decay
Fractures (broken bones)
Arthritis
Subluxations (bony misalignments)
Bone and spinal Injuries
Many other disease/pathological  processes
---
Chiropractic and the Importance of Digital X-rays in Morgan Hill CA!
The most important information that we can gather from your first visit here at Lacerda Chiropractic Inc. is a great X-ray image of the area of complaint. Dr. Lacerda will study your x-rays, exam as well as your history of the problem to determine whether you have a chiropractic or a medical problem. X-rays allow the visualization of abnormal curves due to Subluxations.
For example:
Scoliosis
Reversed curvature
Hypokyphosis and hyperkyphosis
Hypolordosis and hyperlordosis
Phase of arthritis (Subluxation/degeneration)
If you are looking for the most detail-oriented, thorough and comprehensive chiropractic experience digital X-rays are a must!
---
What Makes Us Very Different?
Our team at Lacerda Chiropractic in Morgan Hill is different in that we do follow-up x-rays. Unfortunately, most offices don't employ initial let alone follow-up X-rays. How do you really know how much improvement has really occurred without seeing the skeletal changes? Signs and symptoms improving is one way and improved mobility is another, but how much does that really tell you about curvature improvement?
If you want the best, most thorough, and comprehensive chiropractic office in the bay area. Please contact us for an always-free consultation to determine if chiropractic care is right for you!
We can accomplish this in 3 ways:
Phone consultation
Zoom consultation
In person (Recommended route)
You can contact Lacerda Chiropractic Inc. at (408) 779-3176 or lacerdachiro1@gmail.com or drmikelacerda@gmail.com .
OFFICE HOURS
Monday
9:00am - 12:00pm
2:30pm - 7:00pm
---
Tuesday
Closed
---
Wednesday
9:00am - 12:00pm
2:30pm - 7:00pm
---
Thursday
2:30pm - 7:00pm
---
Friday
9:00am - 12:00pm
2:30pm - 7:00pm
---
Saturday
Closed